Cömert AKSOY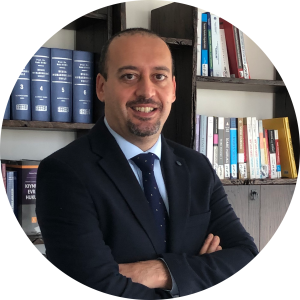 Attorney at Law & Partner
[email protected]
Cömert Aksoy graduated from Istanbul University Faculty of Law in 2002. Between 2003-2006, he worked mainly on Execution and Bankruptcy Law, Commercial Law, and Labor Law at Akıncı Law Firm and Gün Law Firm.
Cömert Aksoy, who has worked as a lawyer in international companies such as Roche Turkey, Decathlon Turkey, and Metlife Turkey throughout his career, and established his own office (Cömert Law Firm) in 2013, continued his works at his office until 2020, and then he has joined the Vona Law Firm team.
Cömert Aksoy has been serving our clients at Vona Law Firm with nearly 20 years of experience based in the fields of Labor Law, Commercial Law, Real Estate Law, Corporate Law, Pharmaceutical / Health Law, and many more.