About Vona Law Firm
Vona Law Firm which is found by Bilge Aydın Temiz is currently a partnership of Ms. Temiz and Ms. Gül Özdinç.
We offer advocacy and consultancy services to national and international corporates and individual clients in Turkish, English and French languages.
We primarily believe in understanding our client correctly and thus, listen carefully. We evaluate the dynamics of the subject sector, operations of the client and areas having the potential for legal problems; by monitoring the operation in situ, mostly on the site. Vona Law Firm is a reliable solution partner based on the experience of partners in various industries.
As Vona Law Firm our motivation is to be recalled first with these four for which we stand…
Trustworthy – Rationalist – Liable – Transparent
Our Team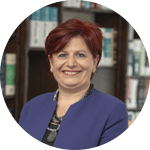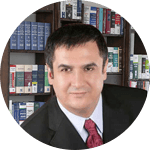 Client Testimonials
0"Vona Law Firm is an easily accessible and responsive partner with years of experience in healthcare law. Their sacrifice goes far beyond what we might have expected. We highly recommend them in Healthcare & Medicine Law."
Tuygan Goker, Chairman & CEO of IDEOGEN AG
"Vona provides complete and precise service for our high amounted legal execution and bankruptcy cases for the collection of outstanding amounts across Turkey, not just for our national clients, but also for our international clients as well. Vona is also the most trusted legal advice provider for us including legal compliance matters such as 'Prevention of Money Laundry Regulation'. We trust Vona and want to be partners for a long time."
Gülcan Gürsu, Atradius Collections
"Considering sustainable business activities of OMV Group in Turkey, our long-lasting cooperation with Vona Law Firm has been trusted as an experienced partner."
Serkan Hotoğlu, General Manager of OMV Turkey
"Beyond a legal service provider, Vona Law firm is a business partner. They always walk with us and provide proactive and efficient forecasts in all manner. We especially thank Vona Team for their guidance about the Law of Contract which always takes us to one step forward from our counterparties. The Firm also deserves appreciation for providing the most efficient legal compliance program including Data Protection and Protection of Competition."
Orhan Demirel, CEO of Geda Major
"We have been working with Vona Law Firm for two years through labor and commercial disputes. Their experience and knowledge in energy sector added essential value to business decisions on our daily operations and litigation. Vona Law Firm is a trustworthy partner with their rapid and all in all legal support."
Oğuz Sami Sarıkaya, Lukoil Eurasia – Head of Legal
"Vona Law Firm provides us valuable support and a strong legal basis in the implementation of internal policies as well as efficient management of legal issues in relation with human resources. That's why we take their offer trust."
Aslıhan Erbulun, British American Tobacco Türkiye